Bio
It was on a slow sunny summer Saturday, sitting on his front stoop, that artist Ronnie McClure was suddenly inspired to do something about his peculiar vision and the repeated remarks, "You see things differently." He went to the bank, took out his whole life savings of $125.00, and bought his first camera, albeit used. McClure found an intensive course that promised to teach in six weeks ALL that he would need to know about photography. He promptly proceeded to ruin his first two rolls of film. Disappointed but undaunted, McClure eventually graduated from San Francisco Art Institute and Rhode Island School of Design.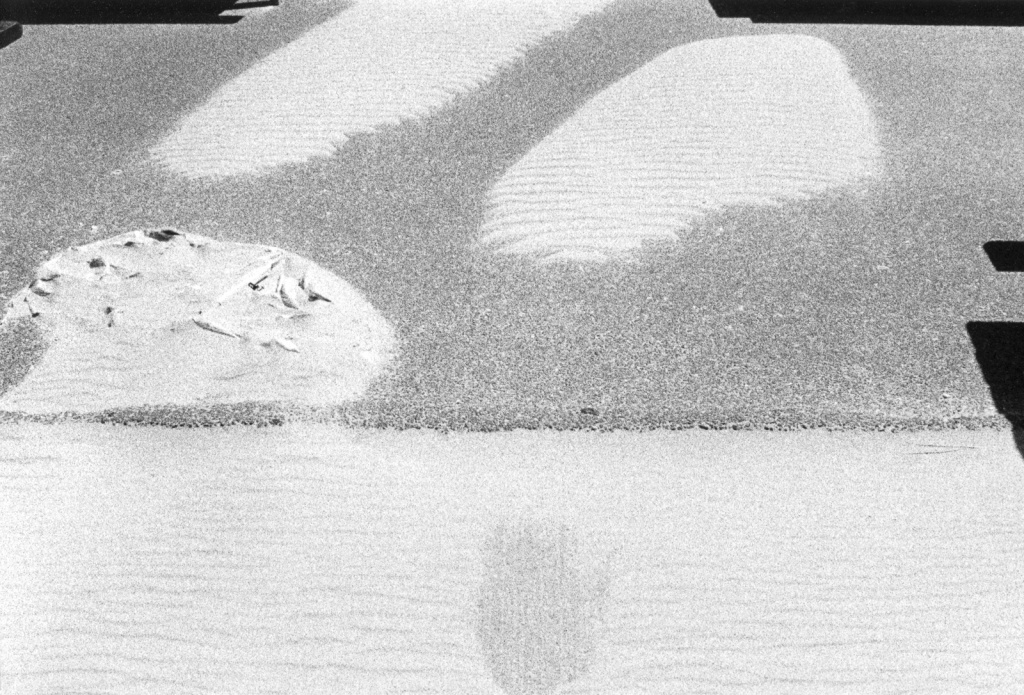 The Longer Story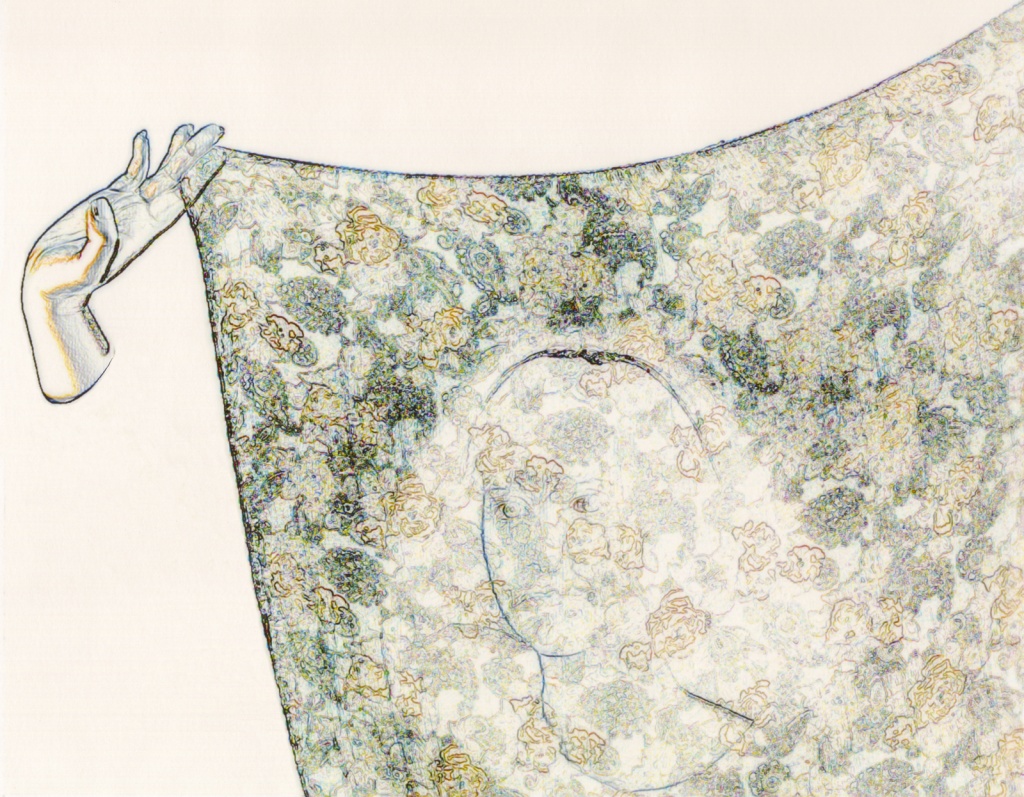 After moving to New Hampshire, McClure ran a commercial photography studio for three years doing primarily fashion and aerial photography. This experience helped to bring some clarity to his journey as an artist. He realized he was not interested in commercial photography to express what was important to him. Moreover, McClure was frustrated with the fact that he had an increasing store of ideas but no way to execute them through traditional photographic means. It was 1991, and he was stuck. Synchronous with his growing dilemma, however, an event was emerging on the horizon. Amazingly, it was a technically challenging medium that came easily to McClure. He knew from the beginning that it could allow him to give expression to the ideas he now wanted to explore.
The event: Digital Imaging. McClure was among the first generation of artists to embrace digital technology. Initially he felt as if he couldn't accumulate enough experience with it, and certainly couldn't accumulate it fast enough. The learning curve was somewhat steep, but he was like a rocket ship, and once again was excited about creating art!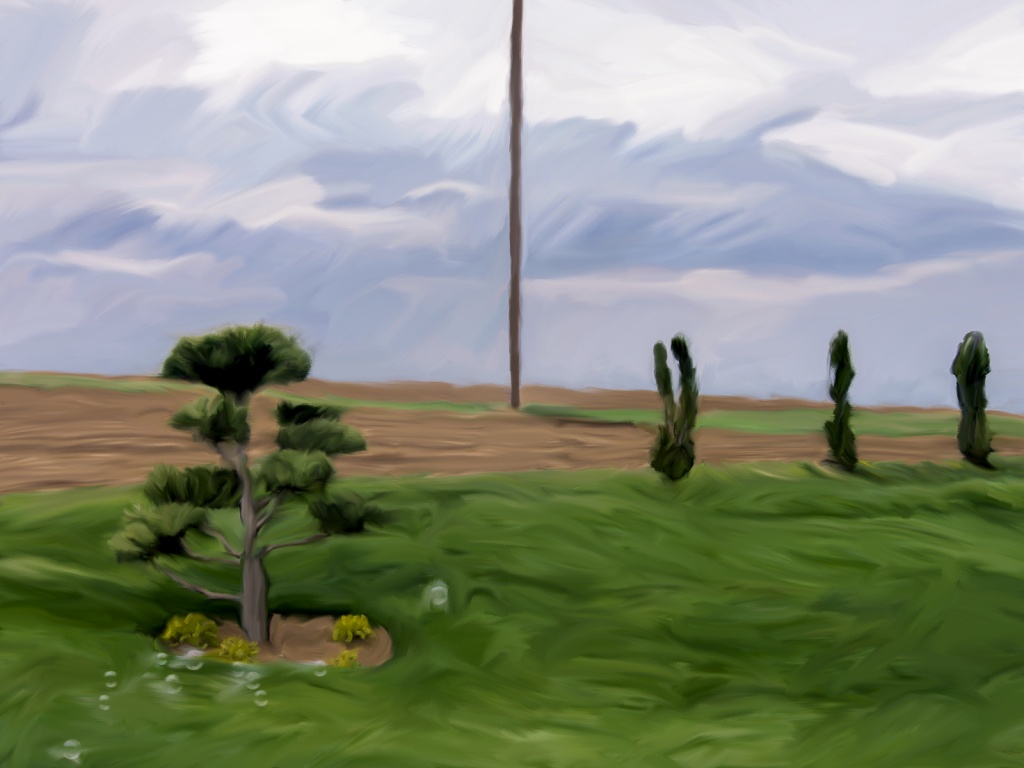 McClure's early photographic work was devoted to the richness of a black and white aesthetic, something that readily lends itself to exploring the visual elements of line, shape, and space. Eventually he shifted to an exploration of color, which added intensity to the work. To this day he loves using bright, strong hues, but not through photography per se. If it slowly dawned on him that using a traditional photographic approach was no longer right for him, it was because not even color photography could do justice to a new desire for painterly expressions of his inner vision about line, shape, space, and, yes, color. McClure sold and/or gave away his studio lighting equipment and darkroom apparatus, replacing them with computer hardware and software, and he never looked back. The digital medium had broken things open for him. This was particularly true because of a software program called Fractal Painter which, cleverly packaged in a standard utilitarian paint can, enables the digital artist to "paint" in a virtual environment.
Among the first generation of artists to embrace digital technology, some of Ronnie's more notable accomplishments include:
Lilly Endowment Grant for "Sacred Journeys: Twentieth Century Art and Faith" at Loyola Marymount University, Los Angeles, California,
Featured in publications such as Creative Quarterly 100 Best Annual 2018,
Scholarship to the Kodak Corporation's Center for Creative Imaging in Camden, Maine,
Work acquired as part of the permanent collections of the Museum of Biblical Art, Dallas, Texas and the Denver Art Museum, Denver, Colorado, and
Numerous other awards in local and national juried exhibitions.
Artist Statement
When contemplating the diverse landscape, my desire is to gaze in wonderment – to stand still and be astonished. My aspiration swells with the possibility of perceiving something that is timeless. The Shekinah, the glory of a divine transcending presence that literally transforms the moment. Many artists try to connect the visible to that felt-but-unseen which resides on the 'other side' of the physical world, and yet we all have a different approach in how we do that. For me, the raw beauty of landscapes innately speaks to that sublimity which human relationship yearns to have with nature as a reflection of our inner self.
I use a camera as an artist's sketchbook, frequently working out ideas miles above the earth through distorted windows of commercial aircrafts as they cruise at almost 600 mph over states that many only see from above. With common technology as my primary tools, I reimagine the scene by drawing, painting, and manipulating the composition elements in order to obtain a pseudo-abstract that transforms into an "otherness". Although different, I deliberately maintain a remnant of reality in each work. In looking at the landscape from on high, the vastness of earth amazes me. I'm reminded of our insignificance in relation to nature's humble yet dramatic presence.
Cordially,